Are you or a loved one living with Alzheimer's disease and seeking a better quality of life? If so, consider the benefits of becoming a resident of a memory care community in Loomis, such as Senior Care Villa of Loomis. Moving to a senior living community specially designed for those living with dementia can significantly improve daily life for residents and their families. Let's explore how these communities can make a positive impact on your life or the life of a loved one, as well as give you details on how you can learn more about becoming a resident. 
1. Freedom from Daily Chores and Errands
One of the most significant advantages of residing in a memory care community is the freedom it provides from the burdensome daily chores and errands. Our community at Senior Care Villa of Loomis understands that managing these tasks can become increasingly challenging for those with Alzheimer's disease. That's why we offer daily care assistance for activities like bathing, dressing, and grooming, allowing residents to focus on more enjoyable aspects of life.
With memory care, you can get back to being yourself. You no longer have to worry about the minutiae of daily life, as our dedicated staff takes care of your day-to-day needs, ensuring you have more time to relax, socialize, and engage in enriching activities.
2. Access to Comprehensive Medical Resources
Another advantage of living in a memory care community is the proximity to medical resources. At Senior Care Villa of Loomis, we provide concierge care management, ensuring that our residents receive the medical attention they need when they need it. This peace of mind for both residents and their families is invaluable.
We also offer visiting dental hygienists, on-site hair styling, manicures, and podiatry services, making it easy for residents to access essential healthcare services without the hassle of traveling to external appointments.
3. Socialization and a Sense of Belonging
Isolation can be a common concern for those living with dementia. However, moving to a memory care community can help combat this issue. As the best memory care community in Loomis, we strive to foster a sense of belonging by providing opportunities for residents to connect with others.
Our beautiful gardens and a wide range of activities, including fitness classes, physical engagement programs, on-site entertainment, and events, are all designed to promote socialization and engagement. Residents have the chance to make new friends, enjoy delicious dinners, participate in fun movie nights, and truly feel at home within our vibrant community.
4. Services Catered to Unique Needs
We understand that those living with Alzheimer's disease may require specialized care to address unique challenges. At Senior Care Villa of Loomis, we offer wander protection services and behavior intervention strategies to ensure the safety and well-being of our residents.
These services are tailored to the specific needs of each individual, providing a secure and supportive environment where residents can thrive.
5. Nutritious Homestyle Meals
Maintaining a balanced diet is crucial for overall well-being, and memory care communities like Senior Care Villa of Loomis understand the importance of providing nutritious meals tailored to the needs of residents. Our community offers homestyle meals that are not only delicious but also packed with essential nutrients. With daily access to well-balanced and appetizing dishes, residents can enjoy better physical health and cognitive function.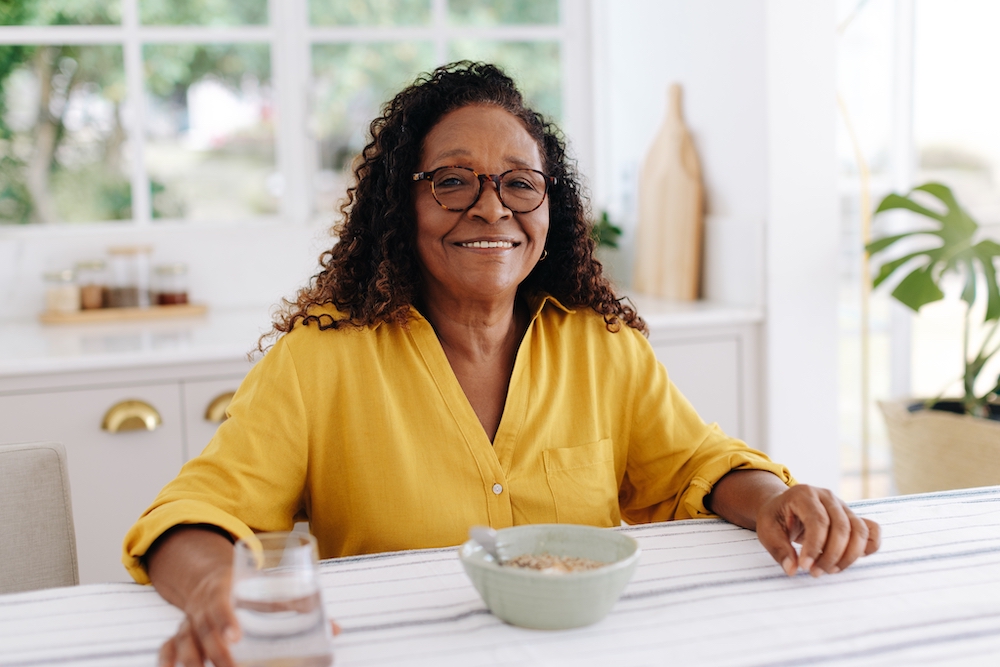 6. Personalized Care Plans
Every resident living with dementia is unique, and their care should reflect their individual needs and preferences. Memory care communities excel in creating personalized care plans that cater to each resident's specific requirements. At Senior Care Villa of Loomis, we prioritize individualized care, ensuring that residents receive the attention and support that best suits their circumstances.
7. Support for Families
Caring for a loved one with dementia can be emotionally and physically challenging for families. Moving to a memory care community can provide much-needed relief and support. At Senior Care Villa of Loomis, we understand the importance of family involvement in the care of our residents. We offer resources and guidance to families, helping them navigate the journey of dementia with confidence and providing opportunities for them to enjoy quality time with their loved ones.
8. Peaceful and Serene Environments
A tranquil and comfortable environment is essential for the well-being of those living with dementia. Memory care communities are designed with the unique needs of residents in mind, creating spaces that promote peace and relaxation. Senior Care Villa of Loomis boasts beautiful gardens and calming spaces, providing residents with opportunities for peaceful walks, meditation, or simply enjoying the serenity of nature.
9.) Advanced Technology for Personalized Care
At Senior Care Villa of Loomis, we are committed to staying at the forefront of technology to enhance the lives of our residents living with dementia. We invest in a comprehensive technology tool that fosters communication, enhances the resident experience, maintains connectivity, and enriches well-being.
Utilizing resident preferences, histories, and habits, our calendars are expertly designed to meet the needs of those requiring memory care. Supported by advanced technology, coupled with human experience, we use Sagely's® smart technology to personalize and optimize monthly program calendars. This innovative approach ensures that each resident receives a curated lifestyle that aligns with their unique interests and preferences, fostering engagement and a sense of purpose.
With the integration of technology, we can provide residents with tailored activities and experiences that stimulate cognitive function, encourage social interaction, and promote a fulfilling daily routine. This forward-thinking approach reflects our commitment to offering the highest level of care and support to those living with Alzheimer's disease, ensuring that their lives are enriched and their well-being is prioritized.
Contact Our Memory Care Community in Loomis
In conclusion, if you or a loved one is living with dementia, moving to a memory care community like Senior Care Villa of Loomis can greatly improve daily life. Our community offers freedom from daily chores, access to essential medical resources, opportunities for socialization, specialized care services, and so much more. It's a place where residents can truly feel at home and reconnect with the joy of living.
For families, memory care communities like ours can provide the reassurance that their loved ones are receiving the care and support they deserve, allowing them to focus on enjoying quality time together. Don't hesitate to explore the benefits of a memory care community in Loomis, and see how it can enhance the daily lives of those living with Alzheimer's disease. Contact us today to learn more or to schedule a tour!
Share This Story, Choose Your Platform!