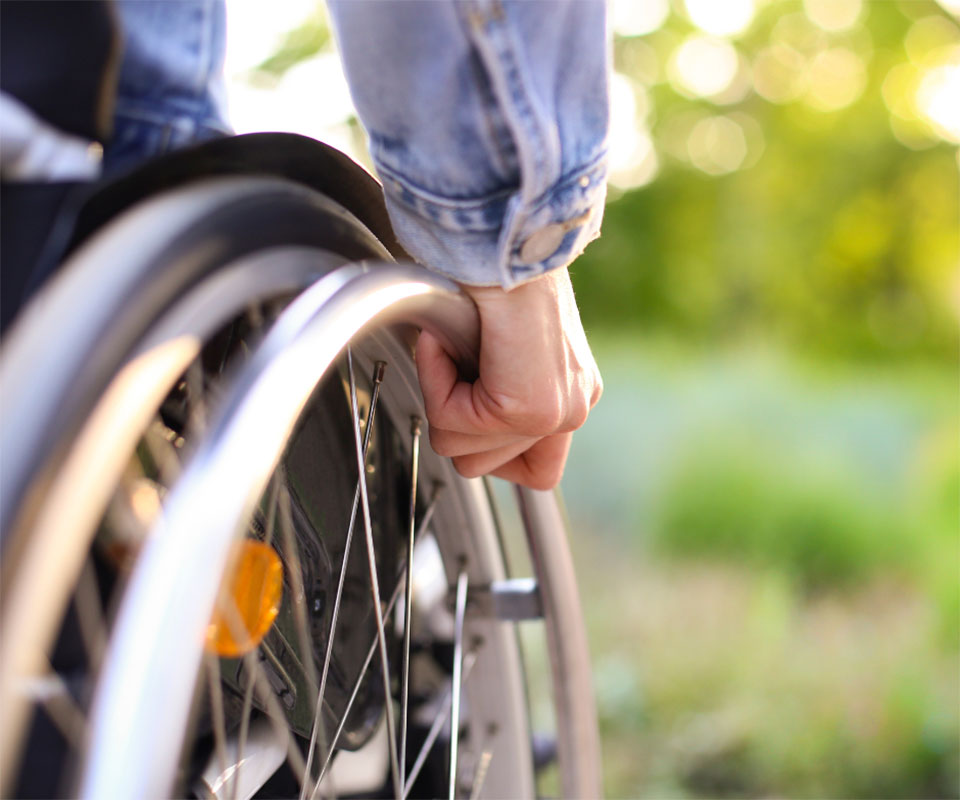 Statistics indicate that around 36% of seniors over the age of 65 are living with disabilities. Seniors with disabilities often require innovative daily care to help them maintain an independent lifestyle without having to move into a nursing home. It is essential for seniors and their loved ones to learn about the available living options.
Disabled Seniors Face Challenges
Many seniors become disabled as they age due to deteriorating health and environmental factors. Disabled seniors may face challenges with various activities, including:
Dressing
Bathing
Going to the bathroom
Preparing and eating meals
Medication compliance
Household chores
Errands
Driving
However, with assisted living in California, disabled seniors can receive the necessary care while continuing to live life to the fullest. There are options available for every senior, and some are more affordable than others.
Many disabled seniors simply cannot live safely alone. Some seniors may be unwilling to admit they need help, so it is essential for family members to get involved and discuss the seniors' day-to-day needs. With intervention, seniors can lead happier lives with reduced stress. Senior assisted living communities offer comprehensive care for seniors.
What Are the Care Options for Disabled Seniors?
There is no one-size-fits-all approach that can meet the needs of every senior. Some seniors thrive in assisted living communities, while others may require more intensive care provided in a skilled nursing facility. It is crucial for seniors and their loved ones to consult with medical professionals to determine the level of care necessary. The following are some of the top options for seniors in need of care:
Assisted Living
Assisted living is one of the most effective ways to provide care to disabled seniors. In an assisted living community, seniors can thrive and lead fulfilling lives while receiving the necessary assistance with daily tasks. There are various types of assisted living communities, so researching the available options is crucial.
Independent Living
Independent living options are also available for disabled seniors. These communities offer apartments or small houses, where seniors receive some daily care but not the level of care provided in assisted living communities. This may not be the best option for seniors requiring around-the-clock care.
In-Home Care
Some seniors, particularly those needing memory care, may prefer to stay at home for as long as possible. In-home care can be beneficial for seniors who have recently been diagnosed with a disability but want to continue living at home while receiving daily assistance. However, this option may not be suitable for those requiring 24/7 care. It is important to discuss the available options with medical providers to determine the level of independence the senior can maintain without being in danger.
Services Available in Assisted Living Communities
Assisted living communities offer a range of services to cater to the needs of seniors. The availability of staff assistance depends on individual needs. Seniors can receive care in the following ways:
Meal preparation and assistance with eating
Housekeeping and laundry services
Medication assistance
Some types of medical services
Transportation
Recreational and socialization activities
Personal care
The level of care provided in assisted living is tailored to each senior's individual needs. Seniors can expect to receive an individualized care plan that addresses their current and future needs for a safe living environment. Before making a decision, seniors and their loved ones should gather as much information as possible about the services offered by different communities.
What Are the Financial Options?
Discussing the financial options is crucial when considering any living arrangement. Seniors need to be aware of the costs involved and explore their financial options. Consider the following:
Medicaid
Medicare
Private insurance
Social security
Seniors should work with a social worker to explore the available financial options. Some assisted living communities have social workers who can assist new residents in coping with the costs of entering the community.
Research the Options
Thorough research is crucial to help seniors find the right living community that meets their needs. Disabled seniors should be mindful of the importance of research. It is important to find a community that offers the appropriate level of care that benefits the senior's specific needs. Assisted living communities help seniors stay active and social while ensuring they receive the daily care necessary for their health and well-being. Now is the perfect time to start the search.
At Senior Care Villa of Loomis, we understand that seniors want to maintain as much independence as possible while receiving daily assistance. Our community is welcoming to seniors with disabilities, and we strive to provide a safe and enriching environment.
Share This Story, Choose Your Platform!