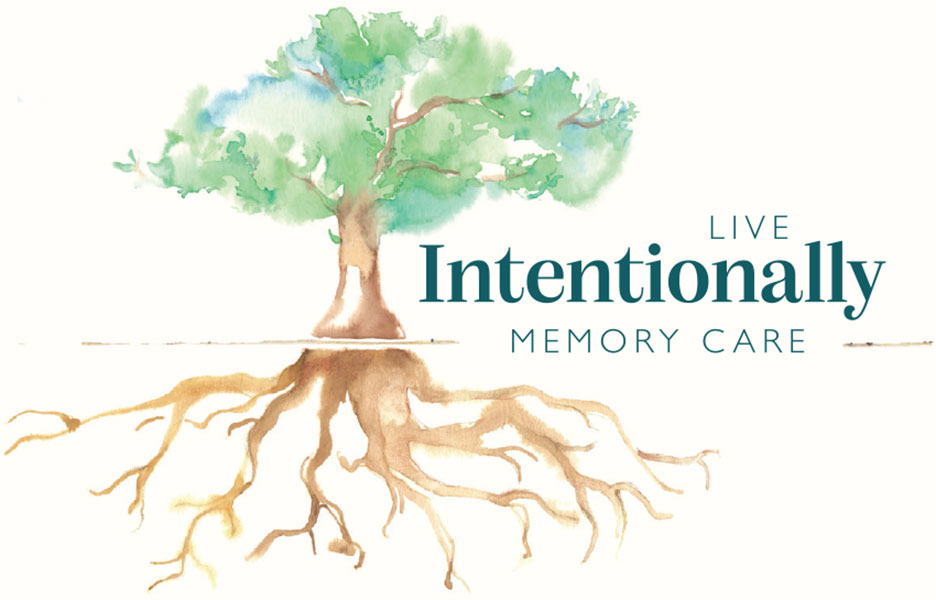 Live Intentionally
With memory care, you can get back to you. Freed from everyday chores and errands, and with medical resources right there when you need them, you can connect with family, make new friends over a delicious dinner or fun movie night, and truly feel at home. For families, memory care helps you return to enjoying each other's company, especially since all the day-to-day details are handled.
Designed by a 2x award-winning dementia expert and leading technology partner customized by each community to celebrate and enhance the life of our residents living with dementia.
State-of-the-art engagement system to streamline and provide consistent communication to keep our residents and their loved ones connected and informed while providing peace of mind.
We know our residents and we celebrate their strengths by developing authentic relationships based on knowing, loving and caring for them and their loved ones through purposeful pursuits.
Peace of Mind Powered by State-of-the-Art Engagement Technology
We invest in a comprehensive technology tool that fosters communication, enhances the resident experience, maintains connectivity and enriches well-being.
Utilizing resident preferences, histories and habits, our calendars are expertly designed to meet the needs of those requiring memory care. Supported by advanced technology, coupled with human experience, Sagely's® smart technology personalizes and optimizes monthly program calendars to deliver a curated lifestyle your loved one deserves.
Experience the Power of a Connected Community
Inform
See upcoming events, menus, photos and more during your visits via our beautiful digital displays. View calendars, RSVP to our events and receive updates from the community via the messaging app. This aspect of the tool lets us measure resident participation and keep our families involved.
Track
We can take activity attendance with the tap of a finger, generate reports around residents' well-being, and identify needs and trends.
Connect
Connecting with the community via the family app. You're kept informed about your loved one, can share in their activities, and can see their photos and their schedules in real time. This helps us to develop stronger connections and richer experiences for your loved one.
PEACE OF MIND
SPECIALIZED Services
AND AMENITIES
Wander Protection Services
Concierge Care Management
Behavior Intervention
Daily Care Assistance: Bathing, Dressing, Grooming
Nutritious Homestyle Meals
Fitness Classes – Physical Engagement
Beautiful Gardens & Activities
Visiting Dental Hygienist
On-Site Entertainment & Events
On-Site Hair Styling, Manicures & Podiatry
CARING STAFF
EXPERIENCE
THE Difference
Our experienced nursing staff is dedicated to assuring that all residents receive the best possible care in our homes and from the professional medical community. Our goal is to encourage the highest level of function possible for our residents while providing continuity of care through their changing lives.
Our excellent care is a result of our strong commitment to the latest dementia training, and having extra care companions to interact with our residents. Designed in consultation with the Alzheimer's Association, our care program is second to none! We encourage you to speak with families of current residents to hear from them directly.
OUR VALUES
CURATING A Lifestyle
OF PURPOSE
Courage to do what is right in all situations
Integrity in word and action
Respect for residents, family and staff
Communication that builds trust and fosters success
Loving care that is personalized to each individual
Excellence in training and performance
OUR CARE PROGRAM
Designed in consultation with the Alzheimer's Association